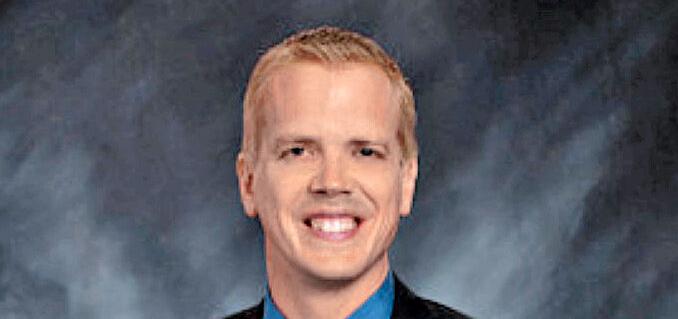 Iowa Civil Rights Fee 'in turmoil' | Information
DES MOINES — Sam Kooiker said he was "appalled" by the administration of the Iowa Civil Rights Commission.
The Sheldon resident has good prospects of judging this as he has been a member of the commission for four years. He raised concerns about staff retention and the lack of public access to minutes of the Commission meetings in a series of emails and again during the Commission meeting on 9 July.
The Iowa Civil Rights Commission is a neutral fact-finding agency, it says on its website.
"The mission of the Iowa Civil Rights Commission is to end discrimination in the state of Iowa. To achieve this goal, the ICRC must effectively enforce the Iowa Civil Rights Act, "the commission explains. "The Commission's primary role is to enforce state and federal laws that prohibit discrimination in employment, public housing, housing, education and credit by investigating and litigating civil rights complaints. The Commission also provides conflict resolution services, including mediation and arbitration in civil rights matters. In addition to its role as a law enforcement agency, the Commission works to prevent discrimination by providing education and training to the public. "
Kooiker, who grew up in Boyden, has been Sheldon's City Manager since December 2018. Before joining Sheldon in December 2015, he was the city administrator in Cherokee.
Before returning to Iowa, he served as a two-term mayor and councilor in Rapid City, SD.
Gov. Kim Reynolds appointed Kooiker, who was born with cerebral palsy, to the Iowa Civil Rights Commission in 2017.
"Back then, I never dreamed that one day I might have the chance to serve on this board," he told The Storm Lake Pilot-Tribune when he was appointed to the state board. "Life is what happens to you when you make other plans, and I'm back in my home state of Iowa now. The origins of the Americans with Disabilities Act are in Iowa, and it is a great honor to serve on the Iowa Civil Rights Commission and my home state of Iowa. "
But Kooiker has become dissatisfied with the way the commission is working, and this spring he began to share his concerns with both the Council of State and others.
"I've been on this seven-person commission for four years and thought it was going well overall," he said in an email he shared with The N'West Iowa REVIEW. "I had two main concerns – first, the turnover of directors (four directors in three years) and, second, the salary scale for civil rights specialists. You must have a law degree but will be paid according to the lower previous level of civil rights specialist. In mid-May I noticed that the turnover rate in the commission was more than 65 percent in one year. I did not know that."
Sales have been 100 percent since autumn 2018.
"The loss of institutional knowledge and the diversity of the Commission's staff is devastating," said Kooiker. "I am currently doing a real sales report because the interim director is not open. I also find that the number of full-time equivalents (full-time equivalents) has been reduced from 30 to 27 at some point since 2017 and this has not been communicated to the Commission. "
He told The REVIEW that the commission may not handle the number of cases needed by the Housing and Urban Development and Equal Opportunities Commission based on the Commission's past performance.
"You have not achieved the goals of the HUD and are well on the way to not meeting the EEOC goals. That should have been proactively disclosed, "said Kooiker. "Sometimes that happens. But that should have been announced."
He said this appeared to be related to high staff turnover and instability in the office. Kooiker said he had worked with Lt. Gov. Adam Gregg spoke to make sure Reynolds was aware of the issues within the agency.
"That's a real worry," he said. "I hope that a new director will come and put the ship in order."
Process changes
Elizabeth Johnson, who was appointed Executive Director of the Commission by Reynolds in 2019, resigned on February 4. Charles Hill, who led the Commission's investigation, has been appointed interim executive director.
Kooiker said the commission appeared to be in disarray.
"I also found that the agency lacks racial diversity attitudes," he said. "This is an agency in turmoil and I am surprised by the severity of the problems that are emerging – much of it caused by a lack of communication and transparency. The new interim director, Charles Hill, had been in his position for several months before notifying us. It tells you what he thinks of the role of the Commission. "
Kaitlin Smith, director of public services for the commission, who acted as interim director in 2019, said there were several reasons for the high turnover rate. One was the requirement that civil rights specialists have a law degree, which began in 2010.
Beth Townsend was named director in 2011. Townsend was a labor law attorney representing people who alleged discrimination on the basis of civil rights. She focused on improving case turnaround time and the quality of the work the staff was doing, Smith said.
Smith said the changes resulted in improvements, including reducing the investigation backlog by redesigning the mediation department. This resulted in better outcomes for both parties and saved time and money by reducing investigations, she said.
The oldest case in the system is now from October, while in the past it sometimes dragged on for years, Smith said.
"So that was a big problem," she said.
The office carried out 109 mediations in 2011. There will be 300 this fiscal year, Smith said. The average duration of an examination has increased from 252 days in 2011 to 193 days.
"Some great changes have been made," Kooiker told The REVIEW on July 13th.
However, he fears that problems that were once dealt with will reappear. That's why he sounded the alarm.
Smith said employees were kept to stricter standards and plans to improve performance or additional training were implemented. This has led to some resignations and retirements, and some employees with problems during their probationary period have not been given permanent positions.
Beginning in fiscal 2015, some employees took on positions with other government agencies as Liz Johnson was named director and Townsend took over the lead at Iowa Workforce Development.
"We want people to stay," said Smith. "We want to see if we can help identify the problem and work together to solve it."
Washington Commissioner Patrica Lipski noted that in 2020 11 or 12 employees left for various reasons.
"It's good to take a look at things. That's a lot of sales in an agency with 12 employees. Just browse a little and find out what's going on, "said Lipski. "I appreciate that Sam tries to be proactive as a commissioner. I think it's a good thing. "
Kookier asked to continue the discussion about employee retention in the next meeting with more details on employees and their departure. The commission agreed unanimously.
Access to minutes
Kooiker was also stunned to learn that the meeting minutes had not been posted online as of September 2019, and asked Hill for an explanation.
In a response to Kooiker, Hill said the state did not require the logs to be posted online, as noted in Chapter 21 of the Iowa Code.
"We have the old protocols here at the Commission as required by the law I sent you yesterday," Hill wrote. "As far as I know, they are not published anywhere else; the previous director stopped doing it two years ago. As for alternative locations, they are kept: they would have been sent to all the Commissioners too, and since around January 2020 when I started attending the meetings, I do not think any proposed minutes have been changed at the meeting. You can also find it in your e-mail if you are looking for something in particular. "
Kooiker said that was just unacceptable.
"Throughout the pandemic and at one of the most important times in civil rights history, Iovans had to go to Des Moines and ask to see the log in order to learn about the activities of their state civil rights commission," he said. "I am appalled."
During the July 9 meeting, Kooiker noted that the minutes of the commission meetings a decade ago were much more detailed. He asked why that has changed and why they are not being put online.
"I accepted this appointment because I am passionate about accessibility and civil rights issues for everyone," said Kooiker. "And I look forward to working with all of you to find ways to improve access to the Commission's activities.
"I really think this is a basic request," he said. "I respectfully disagree with the position of the interim director that these minutes should not be made public. I think they should be posted. You shouldn't have to drive over from Rock Rapids or Keokuk to look at the minutes of a commission. So I am very confident that this can be resolved before the next meeting. "
Kooiker asked for his comments to be included in the minutes.
Hill said not disclosing the minutes was not an attempt to keep things a secret.
"It's just that the rules don't require it," he said.
Hill then said the logs could be put online.
"Accessibility is certainly a big part of our job and I totally agree with you," he said. "I don't see it as a problem either. Happy to take care of it, happy to fix the problem. "
Commission chairman Marcelena Ordaz of Eldridge said she agreed with Kooiker and would like to post the minutes – both disapproved and approved – online. She also asked that minutes of previous meetings be online.
"We'll do that," said Hill.
On Thursday, July 22nd, the July 9th minutes have still not been posted on the Iowa Civil Rights Commission website, even though the minutes of the previous July 16th meeting were posted.
Kooiker said 2008 meeting minutes could be released, as could audios from meetings. Sheldon City Council publishes minutes but also makes recordings of the meetings available online.
Kooiker also asked why the commission won't have a booth at the Iowa State Fair in Des Moines. The application period for this year had already expired months ago and the commission had moved away from being present at the fair in recent years, the employees said.
This was done because of the cost and the decision to do public relations work in other areas through smaller, cheaper events. But participation in the state fair in 2022 is being discussed, they said.
In addition to Kooiker, Lipski and Ordaz, Justin Johnson from Sioux City, Dennis Mandsager from Clive and Holly White from Polk City are other commissioners. Angela Jackson, who was the chair, resigned in January and that seat has not been filled. Kooiker's term ends on April 30, 2025.
The commissioners must come from different parts of Iowa and only four can belong to the same political party.