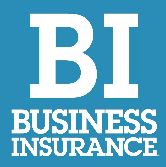 Employer Sentenced to Jail After Deadly Trench Accident| Staff Compensation Information
Tuesday, July 20, 2021 | 0
The owner of a construction company in Colorado was sentenced to 10 months in prison for reckless endangerment and bodily harm related to the death of an employee in a trench accident, the labor protection agency said in a statement Thursday.
Bryan Johnson, owner of ContractOne Inc., based in Avon, Colorado, was tried in the state Grand County Court after pleading guilty in June.
In June 2018, 50-year-old Rosario Martinez was fatally injured in a trench collapse on a construction site in Granby. According to OSHA, Johnson Martinez failed to train Martinez on the dangers of digging, and ContractOne failed to conduct site inspections, remove excavated earth from the edges of the trench, fail to provide ladders, and fail to use appropriate procedures during trenching.
In addition to his jail term, Johnson will serve three years probation, pay Martinez's family up to $ 25,000 in compensation, attend safety training, and allow OSHA to inspect construction sites without government orders.
Business Insurance is a sister publication of WorkCompCentral. More stories can be found here.