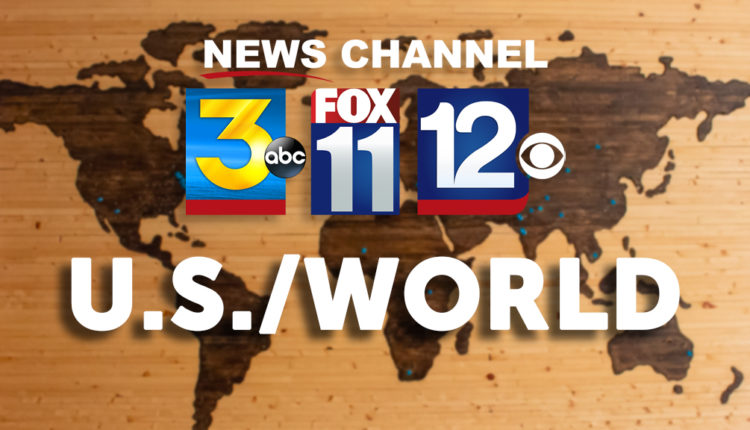 Civil rights lawsuit filed towards LASD after visitors cease ends in beating
By KCAL KCBS employees
Click here for updates on this story
LOS ANGELES (KCAL, KCBS) – Christopher Bailey left on Jan.
The 37-year-old, who works for a company that sorts mail for the U.S. Postal Service, stopped. His lawyer, Toni Jaramilla, said he complied when MPs asked him to get out of his vehicle.
"And that's when the deputy started beating him," she said. "They claimed he resisted arrest."
Jaramilla said Bailey never struggled and was unarmed during the attack, which began with the two deputies who originally stopped him. She said by the time Bailey was rushed to the hospital, there were a total of eight MPs involved, seven of whom injured him.
"I screamed," said Bailey. "I wanted to live. I was really scared for my life. I thought I was going to die.
Two bystanders shot a cell phone video of the episode showing Bailey being loaded into an ambulance, his face visibly bruised and bloody.
"He had taser burns on his body near his groin, he was put in two strangle arms and hit in the face," Jaramilla said. "He has lifelong injuries, he cannot see in his left eye."
"I'm going to have several surgeries," said Bailey. "I have trauma, I am still marked by these actions."
Bailey's attorneys have filed a civil rights lawsuit for excessive violence, urging authorities to hold the sheriff's department and the vicarious agents involved.
"That was just a blow," said Jaramilla. "That was a gang-like encounter between a black citizen."
"I really can't put into words how I feel and what I've been through," said Bailey. "This is absolutely the worst unjustified beating I have received from these MPs."
LADS said any incidents of violence that lead to injuries are regrettable, but the department is unable to comment on Bailey's case due to the pending litigation.
Please note: This content is subject to a strict local market embargo. If you share the same market as the contributor to this article, you are not allowed to use it on any platform.